Overview
The German leisure vehicle industry reaches record figures and is optimistic about the future thanks to the increasing popularity of caravanning as a holiday form.
The caravanning industry in Germany generated a turnover of 12.5 billion euros last year and, thus, achieved a new record. This corresponds to a respectable increase in turnover of 6.3 percent. This is the seventh consecutive year that the industry has achieved a new record result. During this time, turnover has more than doubled.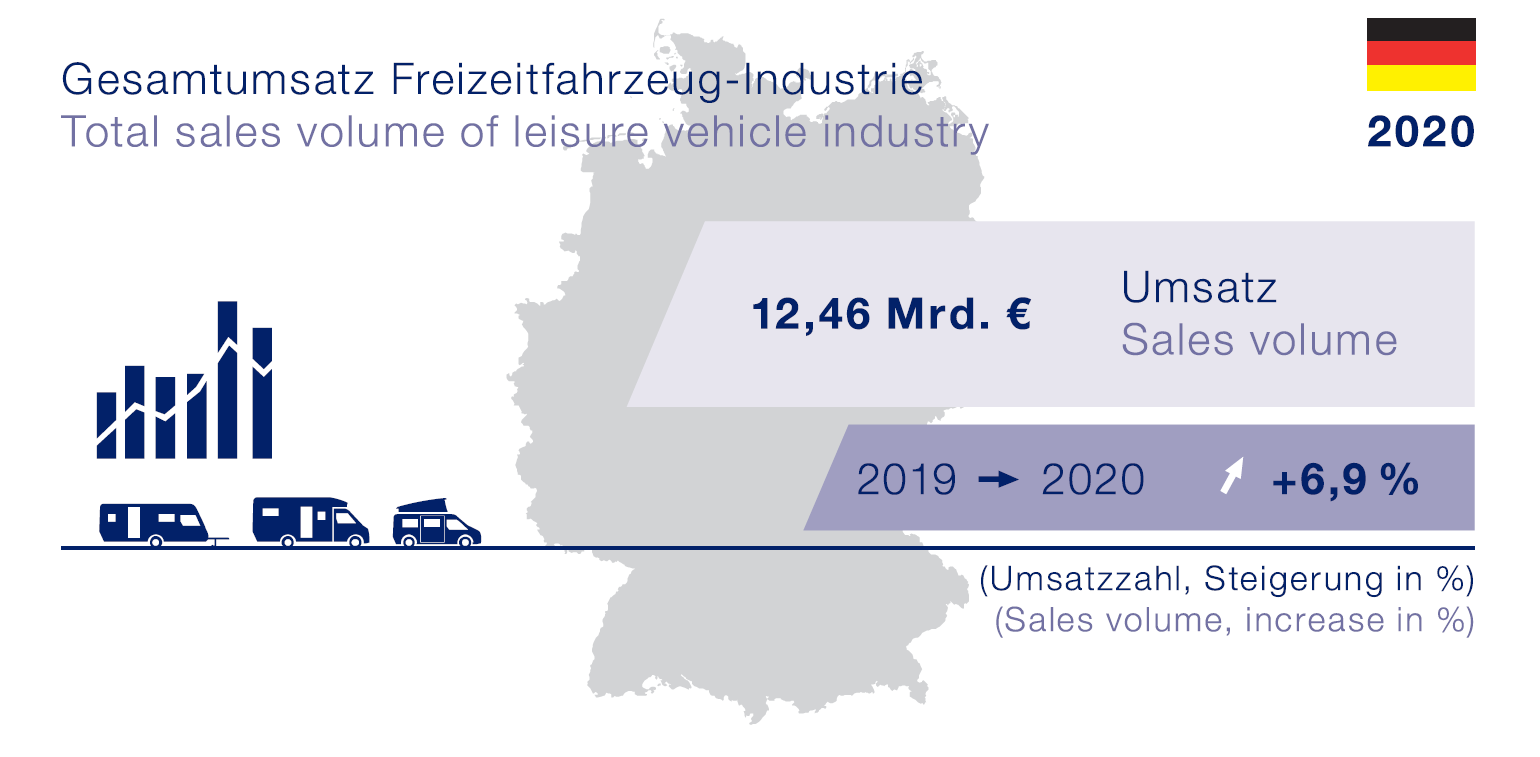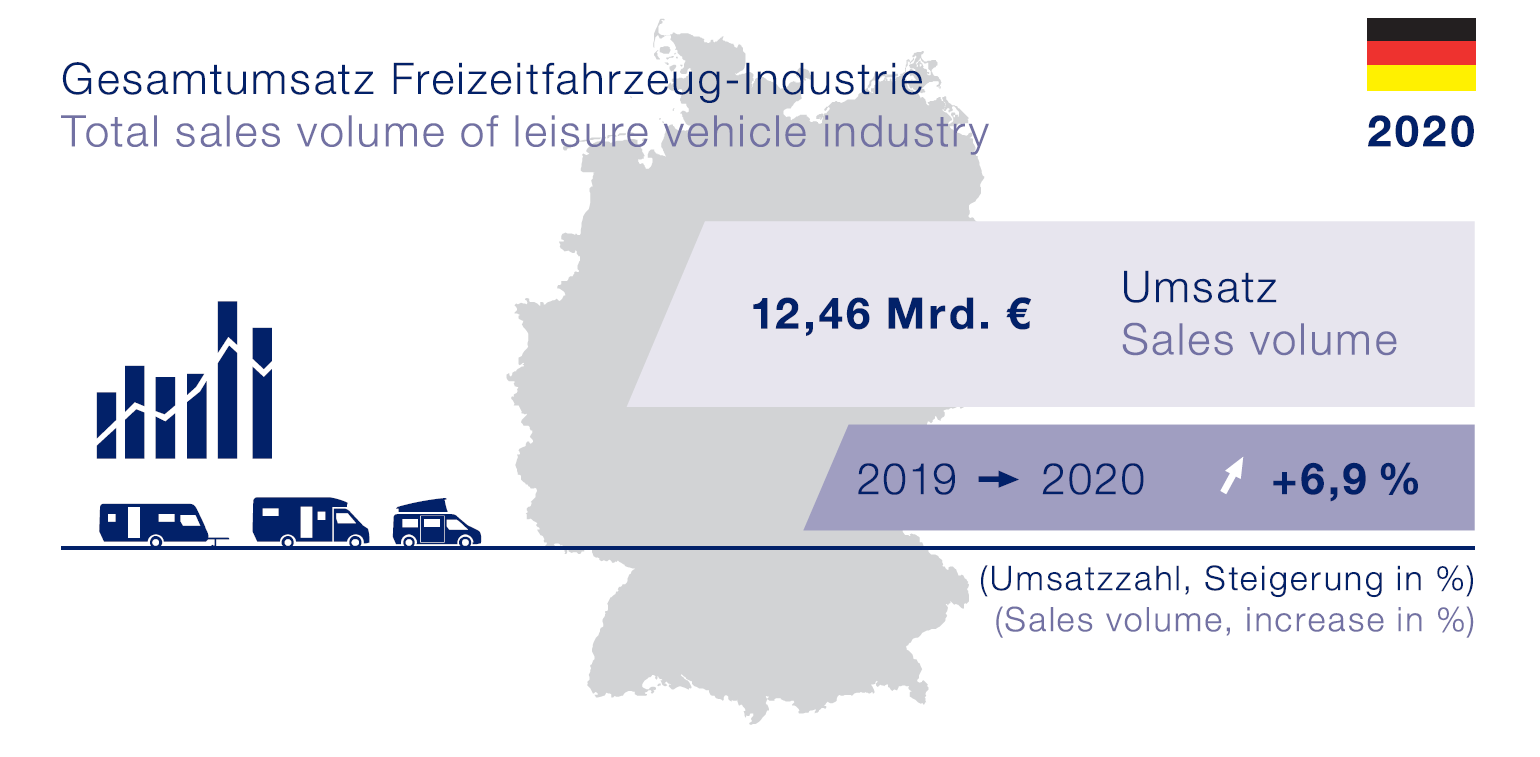 Lower production volume causes turnover with new vehicles to fall slightly
The sale of new vehicles brought in the largest turnover for the industry. At 6.5 billion euros, revenues were down slightly by 1.5 per cent compared to the all-time high from 2019. The reason for this is that the Corona pandemic caused production levels to fall. Sales abroad declined by 6.2 per cent to 2.5 billion euros. With the sale of new motor caravans, the industry turned over a total of 5.6 billion euros, slightly exceeding the record level from the previous year (plus 0.3 percent). Proceeds from the sale of new caravans amounted to 900 million euros – a minus of 11.3 per cent.
Business with used leisure vehicles grows strongly
The market for used leisure vehicles grew strongly last year, again. Accordingly, sales of second-hand vehicles rose by an outstanding 18.2 percent to a new all-time high of 4.9 billion euros. Used caravans brought in 4.0 per cent more turnover than in 2019, motor caravans even 21.6 per cent.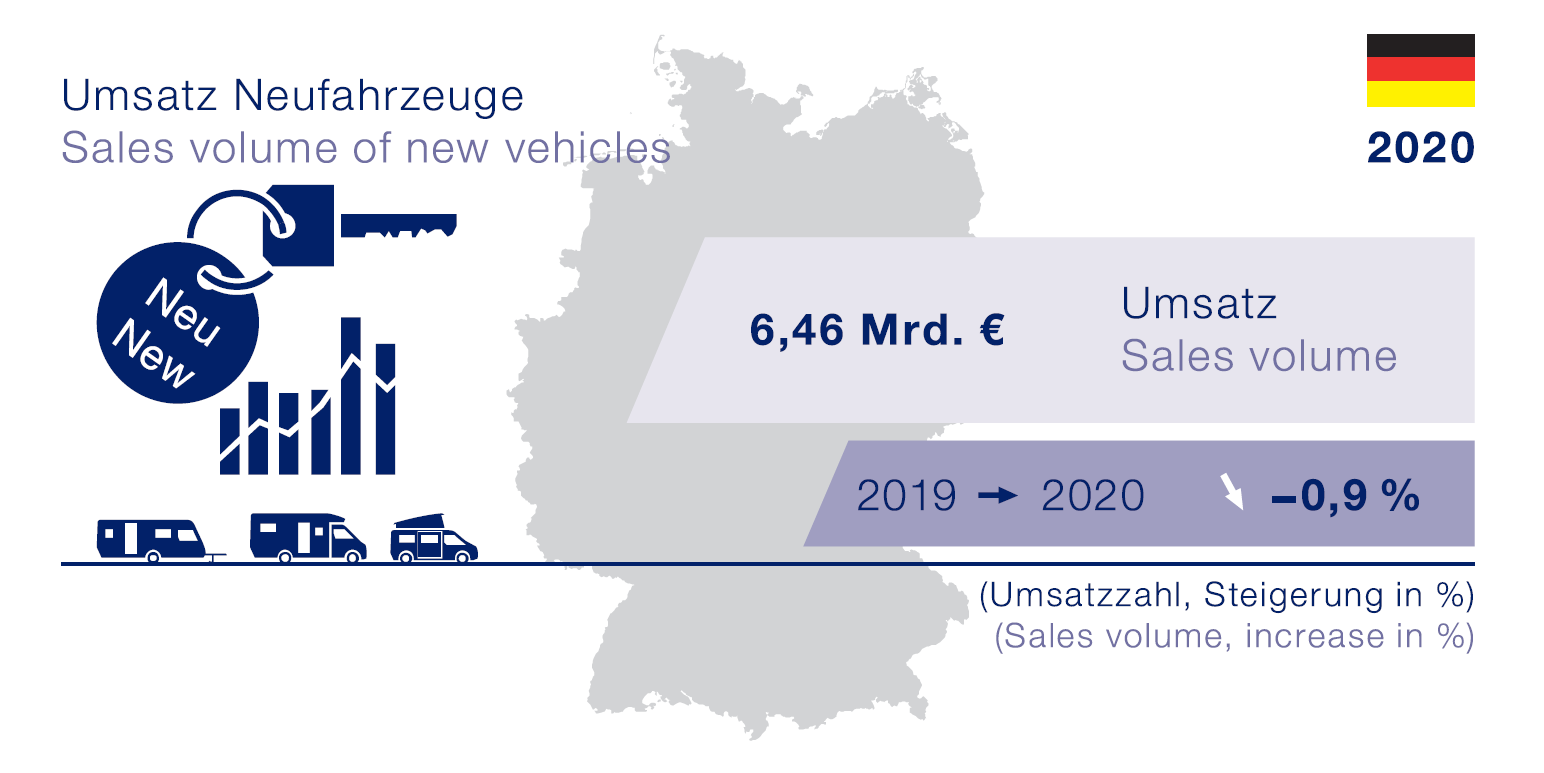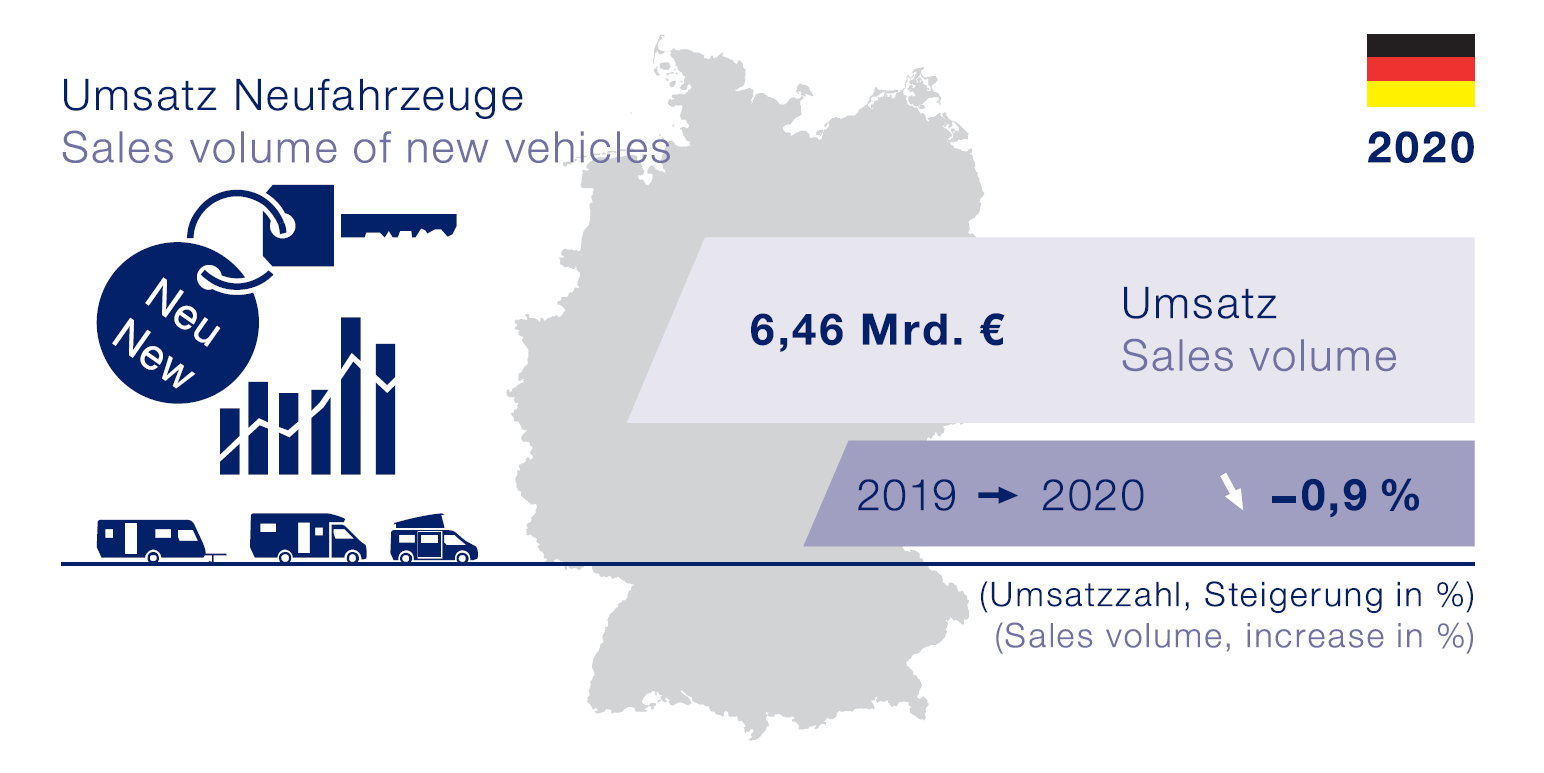 Accessories business with record results
The industry's third division, the accessories business, also continued to grow in 2020. Turnover increased by 7.6 percent compared to the previous year to 1.1 billion euros. "With another record result, we have achieved a conceivably good result in the extraordinary year 2020," Daniel Onggowinarso, Managing Director of the caravaning industry association CIVD, summed up with satisfaction. "Caravanning is in vogue like hardly any other form of holiday. We are optimistic that we will be able to increase production again in 2021 and that the export business will also pick up again. Under these conditions, a new record turnover of over 13 billion euros beckons", Onggowinarso gives an optimistic outlook.
Exports should rise again
As far as exports of leisure vehicles are concerned, manufacturers suffered losses in 2020. But the majority of the industry expects more vehicles to leave the factories for foreign countries again in the future. In the export business with caravans, 55 percent of the companies expect increases in 2021. Just under half of the companies expect exports at the level of 2020. Two thirds of the CIVD members forecast increasing exports of motor caravans. 33 percent expect foreign business to remain constant. That fewer vehicles will be exported is, therefore, not assumed for either vehicle segment.