Production
The production level of caravans and motorhomes is higher than ever before.
Demand for German-made caravans and motor caravans at a record high
Demand among customers for German-made motor caravans and caravans remains high. This situation prompted German motor caravan and caravan makers to ramp up their production once again last year – in this case to a total of 124.288 units. This represents a 1.0 percent increase over 2018, and an all-time record for the German caravanning industry.
A total of 47,432 caravans rolled off the assembly lines of German caravanning plants last year, which is in line with the good prior year's level (-1.9 percent).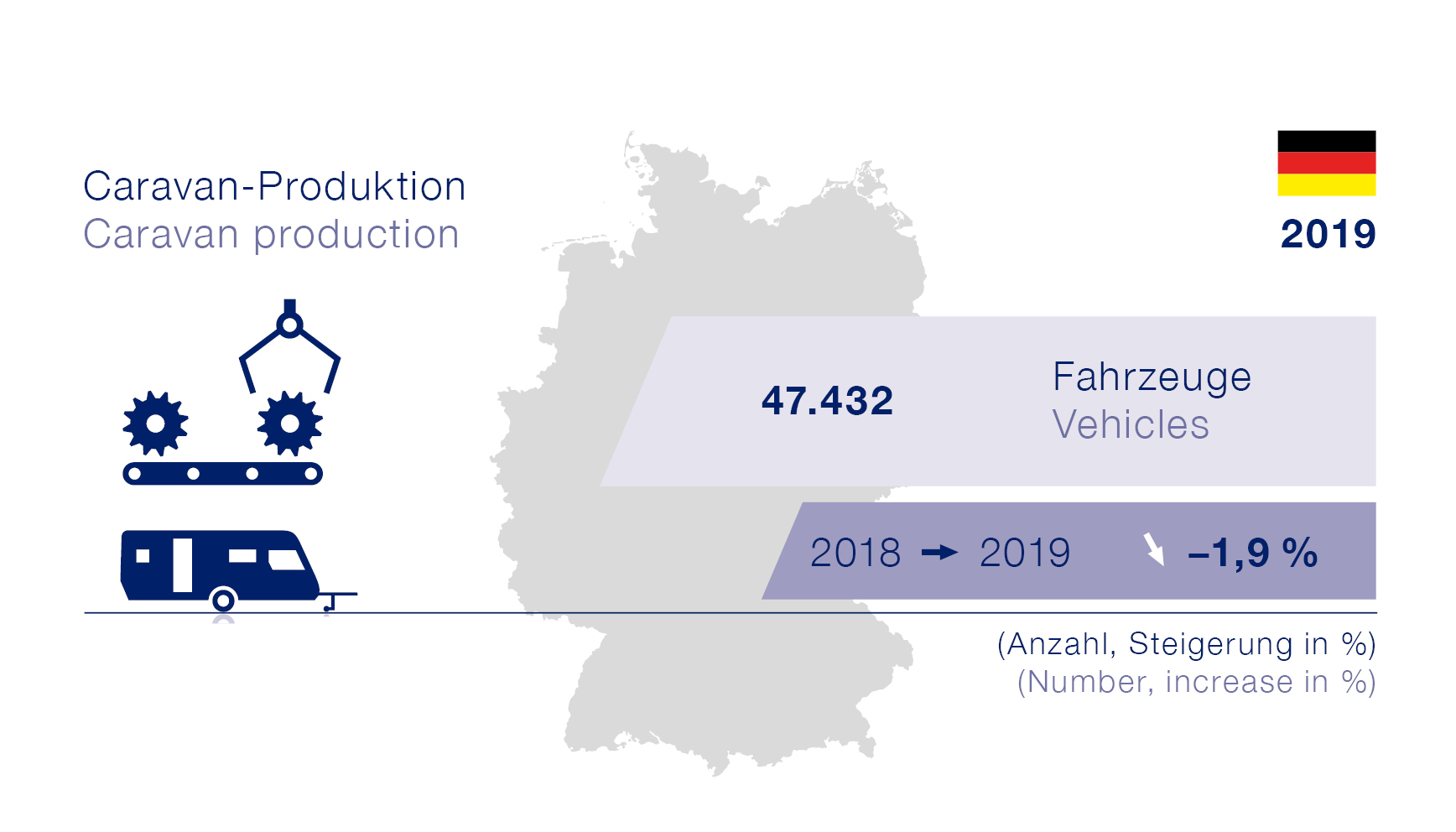 Source: CIVD analyses and estimates
Production motor caravans
Motor caravan production rose 3.0 percent, to a record 76,961 vehicles.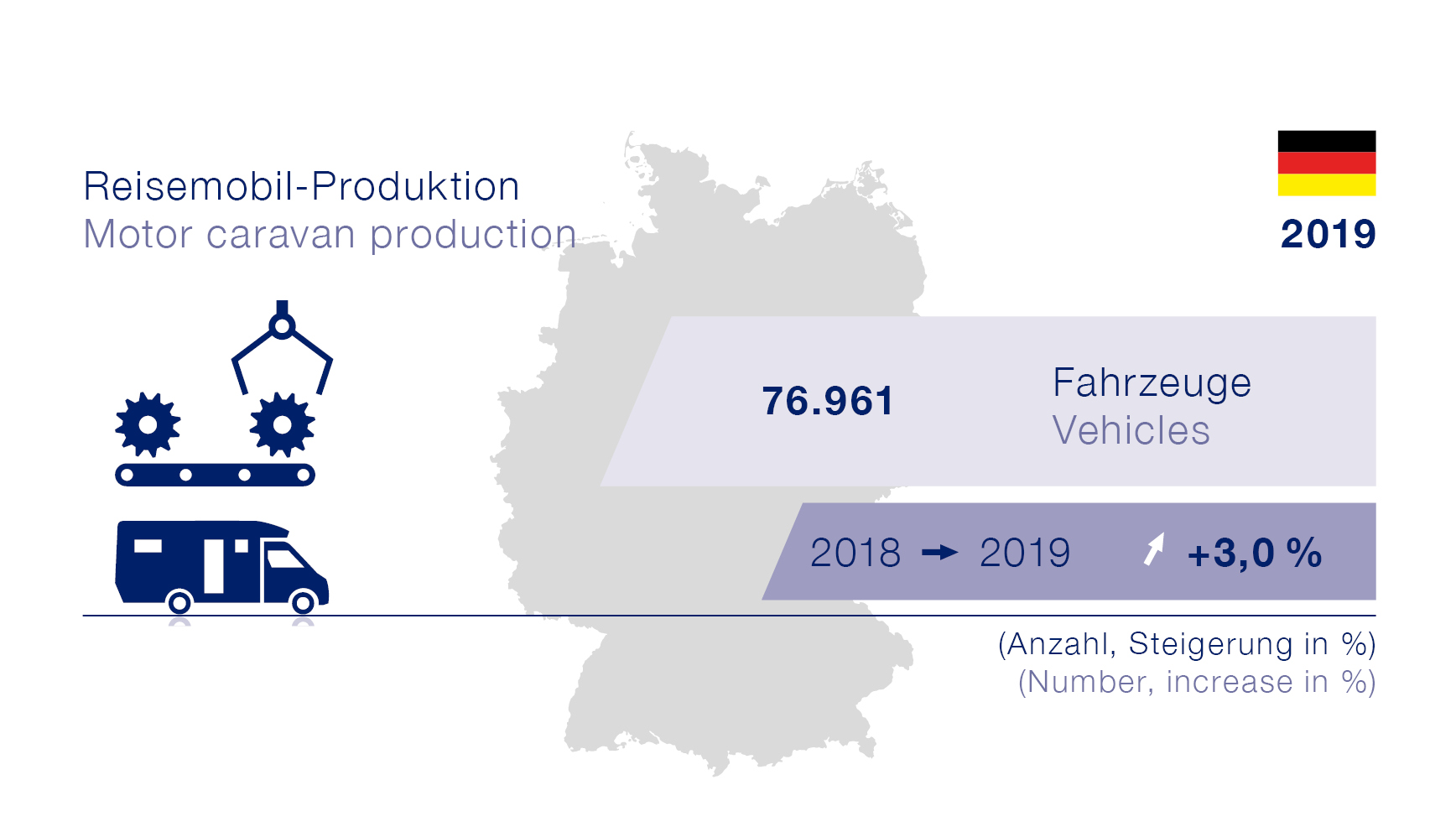 Source: CIVD member reports and estimates