Production
The production level of caravans and motorhomes is higher than ever before.
Exports fall due to Corona – increase expected for 2021
The reduced output also caused exports to fall by 9.8 per cent compared to 2019. The weakening foreign business is also partly due to the declining or stagnating developments in some European caravanning markets. Tough lockdowns to contain the coronavirus and the economic consequences of the pandemic prevented a more positive market development in some parts of Europe. A total of 46,136 vehicles were exported in 2020. 28,336 of these were motor caravans. Exports in this vehicle segment, thus, declined by 8.0 percent. In addition, 17,800 caravans were exported. This means a decline of 12.6 percent compared to the previous year. Despite this development, four out of ten vehicles produced in Germany continue to be exported. 39.2 percent of German motor caravans leave the factories for foreign countries. For caravans, the export rate is as high as 43.9 percent.
40,500 caravans rolled off the assembly lines of German manufacturers. This corresponds to a minus of 14.6 percent.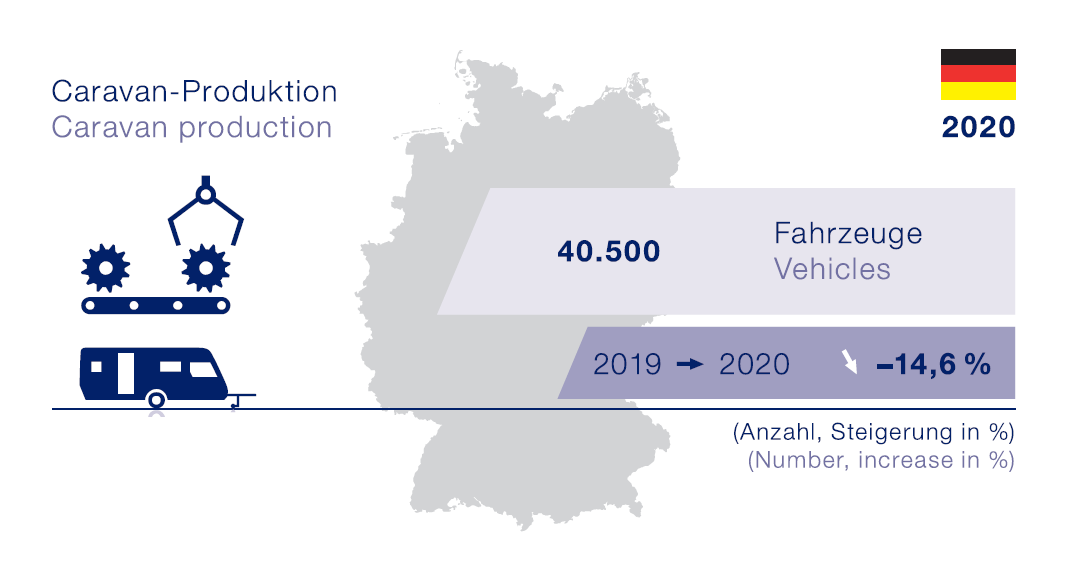 Source: CIVD analyses and estimates
Production motor caravans
Production of motor caravans fell by 2.1 percent to 75,341 vehicles.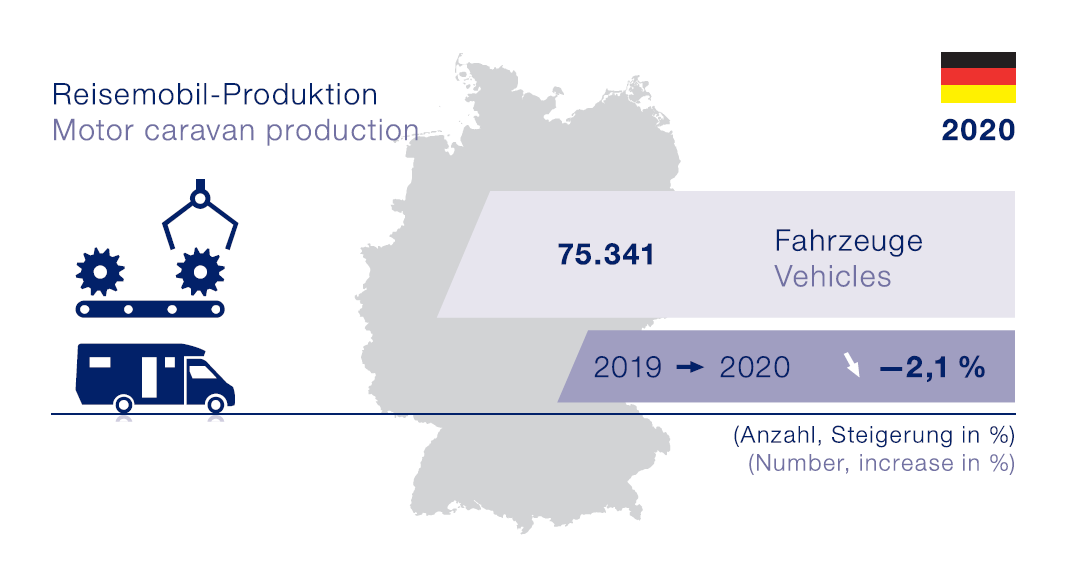 Source: CIVD member reports and estimates