Export
The demand for leisure vehicles in Germany is racing from record to record. Exports are also rising steadily.
German-made motor caravans and caravans in high demand outside of Germany
The demand for German-made motor caravans and caravans remains high in other European markets as well. Although exports in 2020 fell by 9.8 percent compared to the previous year, they still achieved a good result with a total of 50,179 vehicles exported. The weakening foreign business is also partly due to the declining or stagnating developments in some European caravanning markets. Tough lockdowns to contain the coronavirus and the economic consequences of the pandemic prevented a more positive market development in some parts of Europe.
As for caravans, 21.025 units were exported – a decline of 8.5 percent. Exports have been declining for two years after six years of growth. These circumstances notwithstanding, nearly half (43.9 percent) of German-made caravans were exported.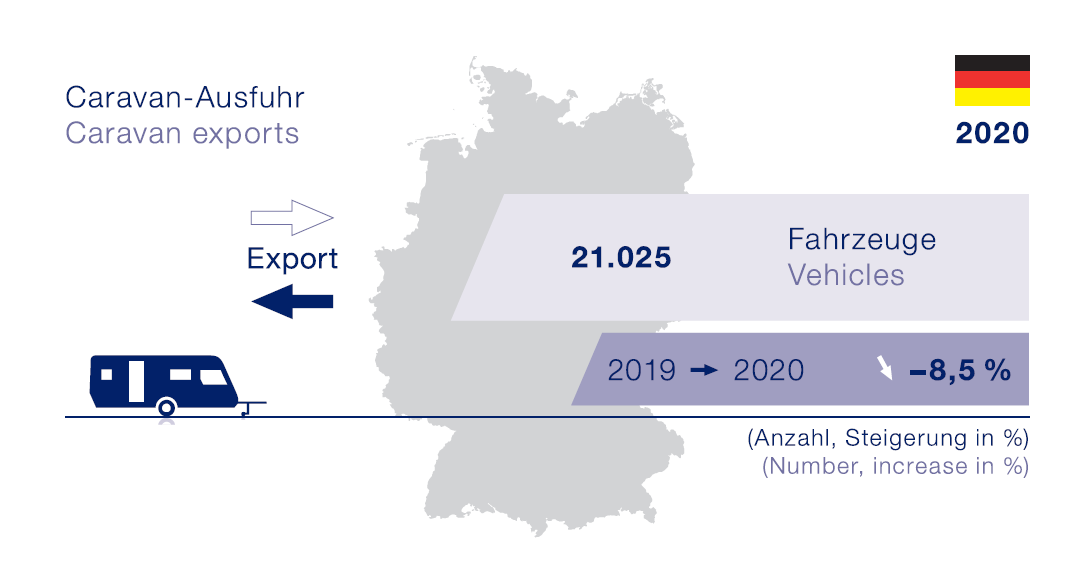 Source: CIVD surveys and surveys by the Federal Statistics Office, Wiesbaden
A total of 29,154 German-made motor caravans were exported in 2019. That is 1.7 percent less than in the previous year and this means that the export level has stagnated at around 30,000 motor caravans since 2017. The export quota also showed a slight decline, to 39,2 percent.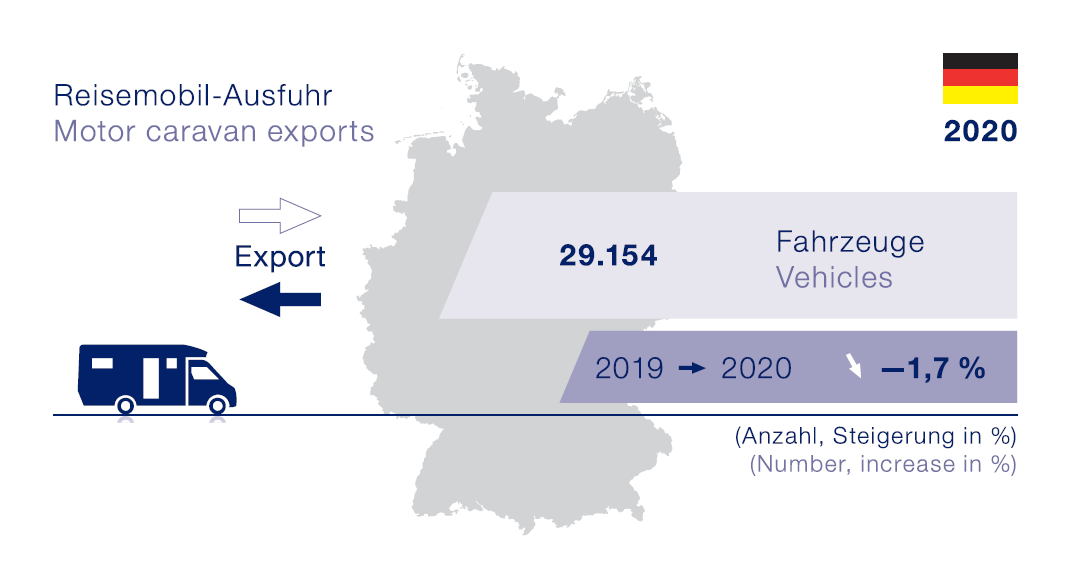 CIVD surveys and surveys by the Federal Statistics Office, Wiesbaden